The latest from Caliber Workers Union
FOR IMMEDIATE RELEASE
April 30, 2021
Charter School Workers in Richmond, CA Caliber: Beta Academy, File For Union Certification
With a majority of certificated staff signed onto union cards, upon PERB certification the Industrial Workers of the World stands to bring Caliber: Beta Academy to the bargaining table with their workers.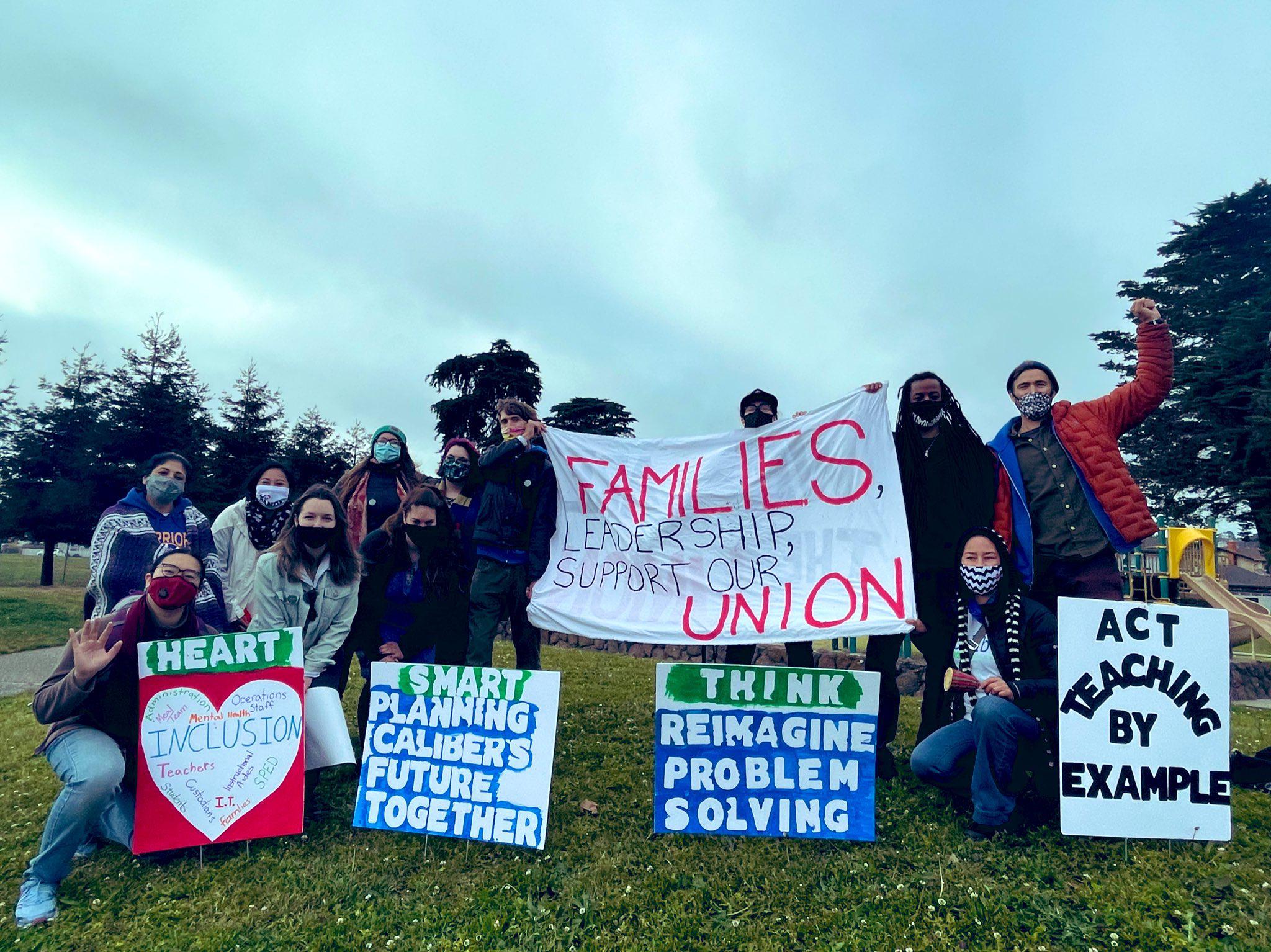 RICHMOND, CA — Last week, workers at Richmond charter school Caliber: Beta Academy upped the ante in their struggle for better working conditions, justice on the job, and a seat at the table for teachers and support staff, as well as students and their families.
"We share a campus with Kennedy High School, their teachers have a union. Behind us, down the street is Stege Elementary School, their teachers have a union. I am a public school teacher and I love my job, I wouldn't want to do anything else, all I want are the same rights and protections other public school teachers get," said Gerri Swift, 4th Grade Teacher. "What kind of teacher would I be, trying to make my students 'agents of change' if I did not stand up beside my co-workers, my families, my union, with the same kindness and courage I preach to my children?"
Read more ›
Thursday April 22nd – 4pm
State Court Park next to Beta Academy
4301 Berk Ave, Richmond, CA 94804
A Better School for Teachers, Staff, Students, and Families!


Workers at Caliber: Beta Academy are unionizing with Industrial Workers of the World. We would love you to come celebrate our union and build support for the workers, families, and students who make our school wonderful. Please come out safely and bring your friends to show your support!
Read more ›